Brands to suit all tastes
The 6 brands of the Logis Hotels Group welcome you in 9 countries through 2,200 hotels and restaurants in Europe.
From budget to top-of-the-range, we have the brand that meets your needs
In town or in the country, our brands are located in the heart of our territories as well as in the city centre
Diversity in the offer and above all a common passion for hospitality with hoteliers who are passionate about their profession and region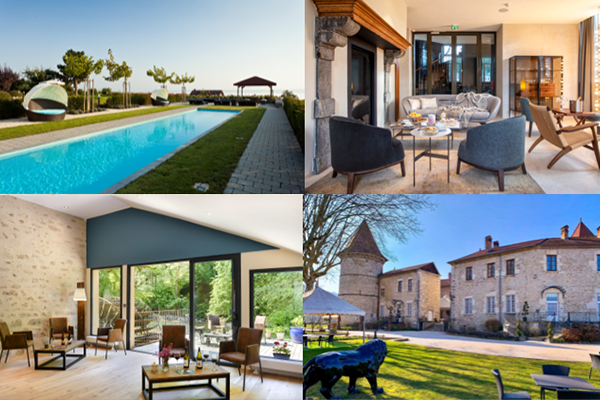 Our premium brands
Do you want an extraordinary, unique experience that will remain engraved in your memory? Let yourself be surprised by our top-of-the-range brands:
L'Exception Logis
Immerse yourself in a prestigious setting to enjoy an extraordinary experience in our elegant, unique and refined hotels. Meet passionate owners and chefs who are keen to pass on their know-how.
Demeures & Châteaux
Experience the life of a castle in these buildings which are true architectural gems. Enjoy a unique experience where you can discover the heritage and richness of our regions, particularly through wine tourism. Lovers of architecture, gastronomy and wine... prepare yourself to live an unforgettable experience.
Our city brands
What if the city became your new destination? Whether it's for work, a weekend away as a couple or with friends, our hotels welcome you in the city centre or nearby.
Cit'Hotel
Our 2 and 3 star hotels welcome you in the heart of the city in a friendly, colourful and modern setting. Benefit from excellent value for money and a warm, tailor-made welcome.
Urban Style
Our 3 and 4 star hotels have a contemporary design style. More than just hotels, our establishments are real meeting places where you can also enjoy a real artistic experience.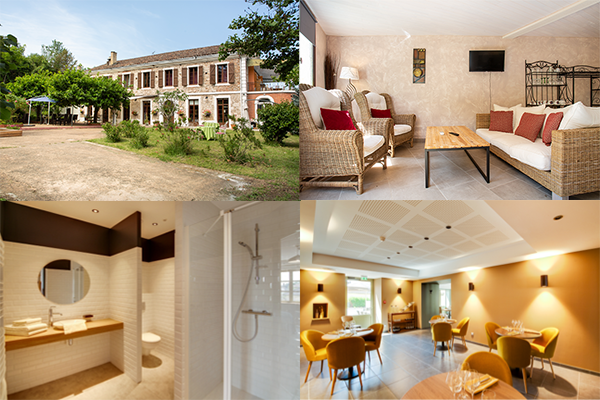 In the city and in the country
Logis Hotel
Logis Hotels are hotels that are rooted in the local area. A stay at Logis Hôtel is the promise of a warm and generous welcome thanks to our hoteliers and restaurants who are passionate about their work. It is also an opportunity to enjoy a regional cuisine rich in local products.
Auberge de Pays
The Auberge de Pays is an authentic experience in the heart of the village. A stay in our Auberge de Pays will allow you to explore the heart of the territories and meet the people who make our territories dynamic.
scroll to
Earn euros and support our hoteliers