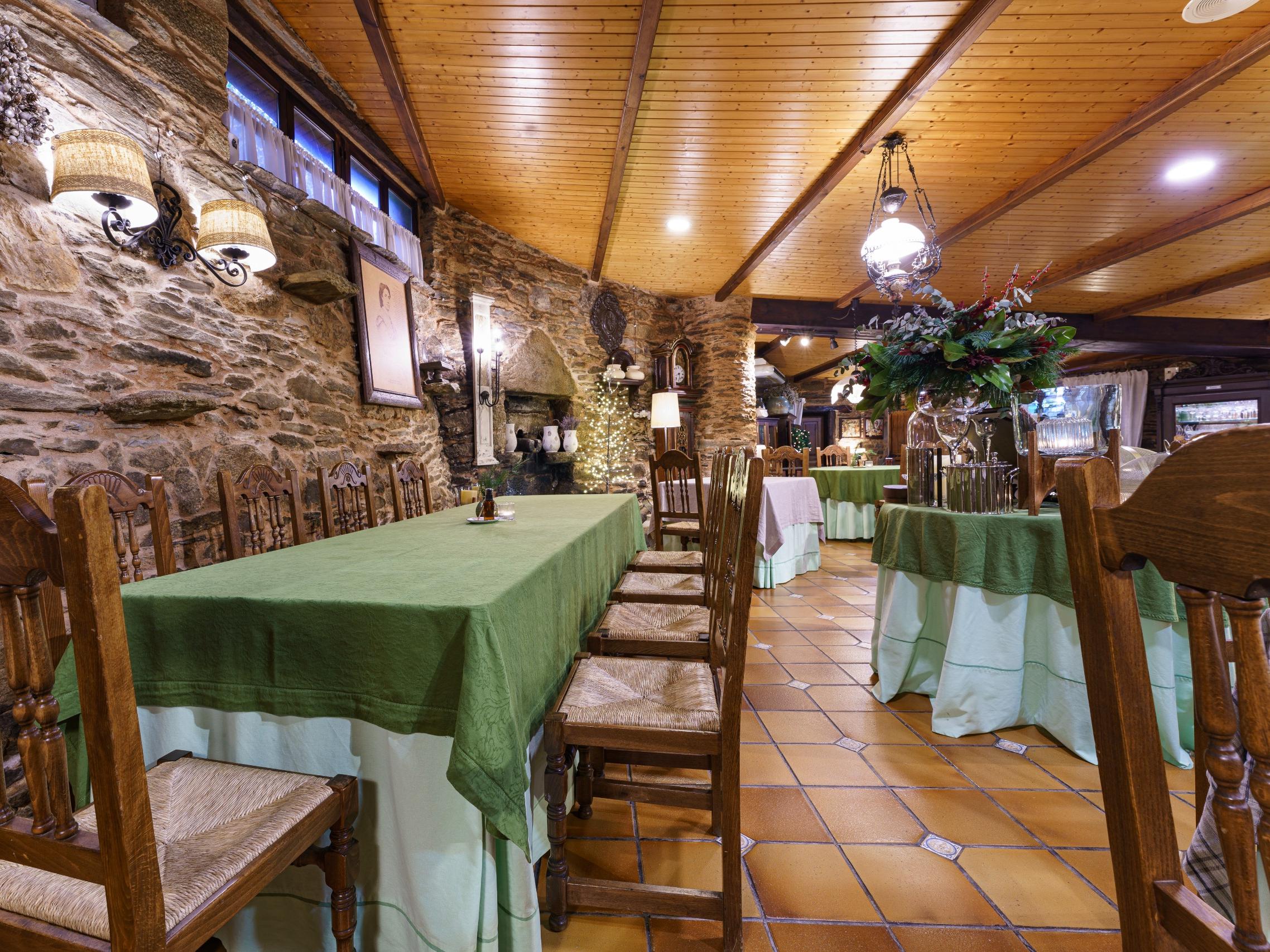 Restaurant Casa Brandariz
Dombodan, s/n.
15810
ARZUA
See on the map
Restaurant Casa Brandariz
In our own restaurant "Mesón Casa Brandariz" pilgrims can enjoy exquisite Galician cuisine before going to rest in the cozy and quiet rooms we offer with air conditioning, private bathroom and high quality mattresses.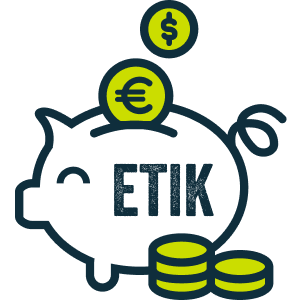 Enjoy the benefits of the ETIK loyalty programme in restaurants
Discover the advantages
Hide the advantages
A totally free loyalty programme

The opportunity to earn euros, from the first euro spent in the restaurant
Earn up to 2.2% of the amount of your bill!
Under €20 spent
Earn 1.1% of your bill
More than 20 € spent
Earn 2.2% of your bill

Treat your loved ones with our e-cards valid for a stay or for a restaurant meal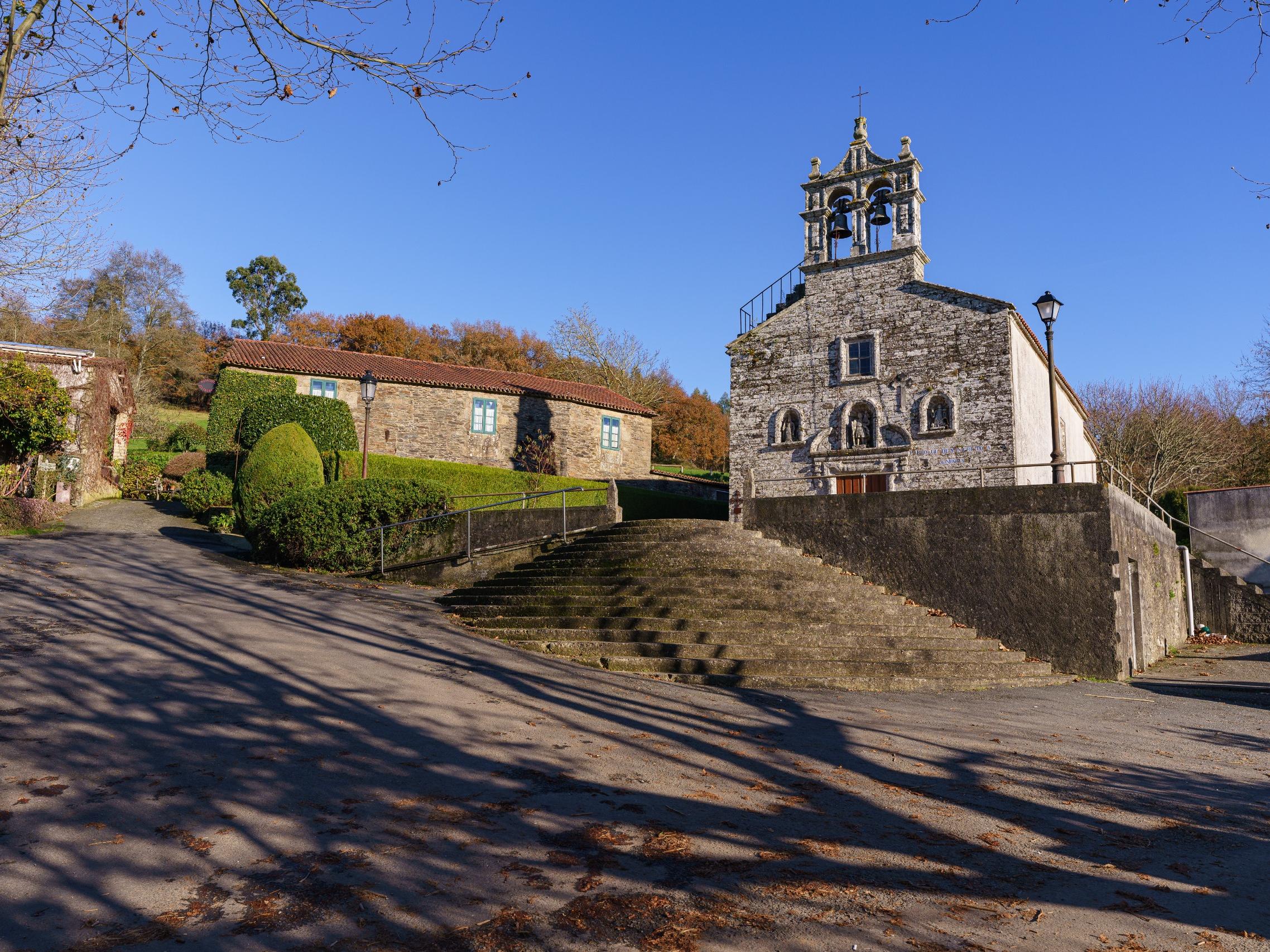 Logis Hotel Casa Brandariz
Favourites :
Casa Brandariz is located in Dombodán - Arzúa, almost on the border that separates the provinces of A Coruña and Pontevedra, in Galicia. It is a traditional Galician farmhouse, of centenary origin (dating Read more
from 1523). The house has been restored with local materials (ovens, sinks, fountains, lareira and other unique Galician elements) so we offer a travel experience in a house linked to the rural and natural environment that surrounds it. It offers rooms with a balcony and views across the surrounding landscape. Free Wi-Fi and parking are available. Guests can relax in Casa Brandariz's lounge area, where there is a TV and small library. There is also a springwater fountain in the lounge. Due to its proximity to the Camino de Santiago, where the Northern, Primitive and French routes converge. It is the ideal place for the well-deserved rest of the pilgrim before his last stage to Compostela. Reduce
See the establishment information
Practical information
Access and Directions
You will be welcomed by
M. Eduardo Brandariz Lostoya
Spoken languages : Italian, Spanish, French
Payment methods


Frequently asked questions about the institution restaurant casa brandariz
What languages are spoken by the staff of the restaurant casa brandariz restaurant?
For optimal communication and to ensure that all your needs are met, the staff of the restaurant casa brandariz restaurant is equipped with language skills that will make you feel at home. Languages spoken:
Can I use my e-gift card in the restaurant casa brandariz?
Yes, e-cards are now available and can be used at the restaurant restaurant casa brandariz. You still haven't bought it? Don't hesitate to please your loved ones by personalising your e-gift card to choose from our 1800 tables here :
https://cartecadeau.logishotels.com/
Earn euros and support our hoteliers
scroll to