481 Grande Rue.
01340 ATTIGNAT
Your stay at Logis Hôtel Laurent Perréal
Just 3km from the motorway exit, in the heart of the Bresse region, we invite you to stay in this typical Bresse house, boasting spacious rooms and a restaurant with a stone-and-wood decor. Enjoy lunch or dinner in our cosily-coloured veranda looking out onto the garden and terrace. Our indoor pool will delight young and not-so-young alike. Give the chef a free rein to regale you with our scrumptious regional specialities.
Rates of Logis Hôtel Laurent Perréal

room
from 69 to 84 EUR

Breakfast
10 EUR

Menu
from 33 to 75 EUR
Child special
13.5 EUR
Half board
90 EUR

Business night
from 85 to 105 EUR
Reception

12 room(s)
du 02/01 au 13/01 - du 28/07 au 11/08 - dimanche soir.

du 02/01 au 13/01 - du 28/07 au 11/08 - dimanche et lundi midi.
FIDELITY
ACCOMMODATION and ACCOMMODATION + RESTORATION
Facilities of Logis Hôtel Laurent Perréal
Restaurant suitable for the disabled
Hotel suitable for the disabled
Animals allowed in restaurant

Maitre Restaurateur
+ More;
Activities
Park or Garden

Open-air swimming pool

Indoor swimming pool

Children's palyground
Activities and interests at ATTIGNAT
1km to the Biquettes de Crangeat sheep and goat breeding centre, 5km to the Malafretaz equestrian farm, 7km to the Montrevel-en-Bresse leisure park, 15km to the Sabotiers Bressans clog-making workshop in Lescheroux, 20km to canopy tours in Saint-Etienne du Bois and 20km to Planons farm and the Bresse museum in Saint Cyr sur Menthon.
Credit cards welcome


SPORTS
Golf
Horse riding
Sailing
Jet skiing
Waterskiing
Water sports
Go-Karting
FAMILY
Adjoining room
quadruple room
Recreation area
Water-sports centre
Museum
0.00 Km from your search area
481 Grande Rue.
01340 ATTIGNAT
01-AIN - Rhône Alps
FRANCE
Customer reviews
| | | |
| --- | --- | --- |
| Total / general mark | | 8.7 |
| Reception and service | | 8.6 |
| Accommodation | | 8.6 |
| Restaurant | | 9 |
| Value for money | | 8.5 |
| Recommendation | | 8.6 |
| Breakfast | | 8.7 |
| Cleanliness | | 8.4 |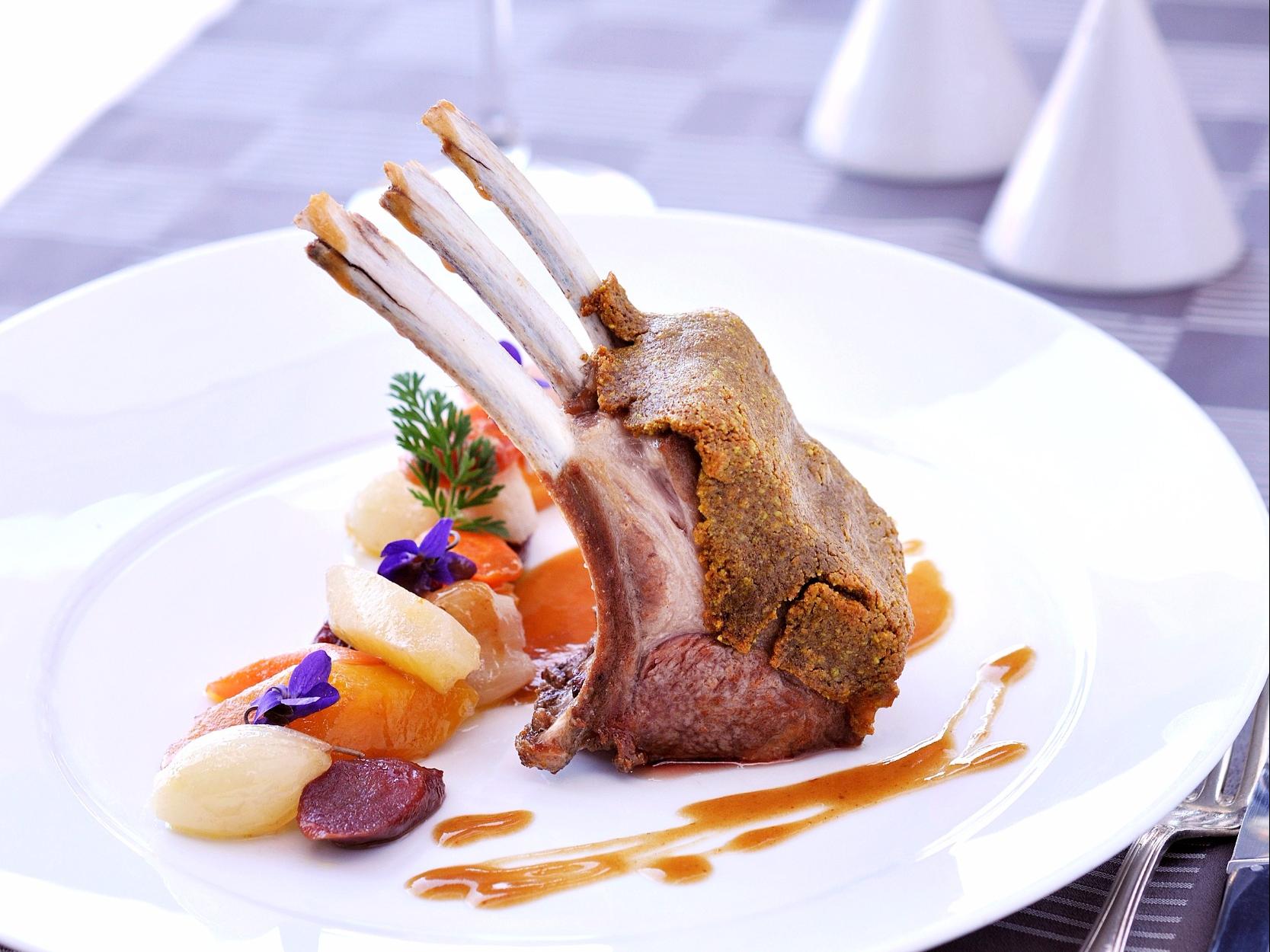 The 'Gourmet Life' Getaway
This stay includes for two people : 1 night's accommodation in a double room; 1 full breakfast with fresh fruit juice, hot drinks, fresh bread and pastries. Eggs and ham upon request; One Breakfast « extra »: Homemade jam, organic or local products 1 gourmet meal with at least 3 courses: starter, mains and dessert; At least 3 Choices for the main course with meat or fish ; Beverages and cocktails are not included
LE PLUS LOGIS one glass of champagne
01-AIN - Rhône Alps
FRANCE