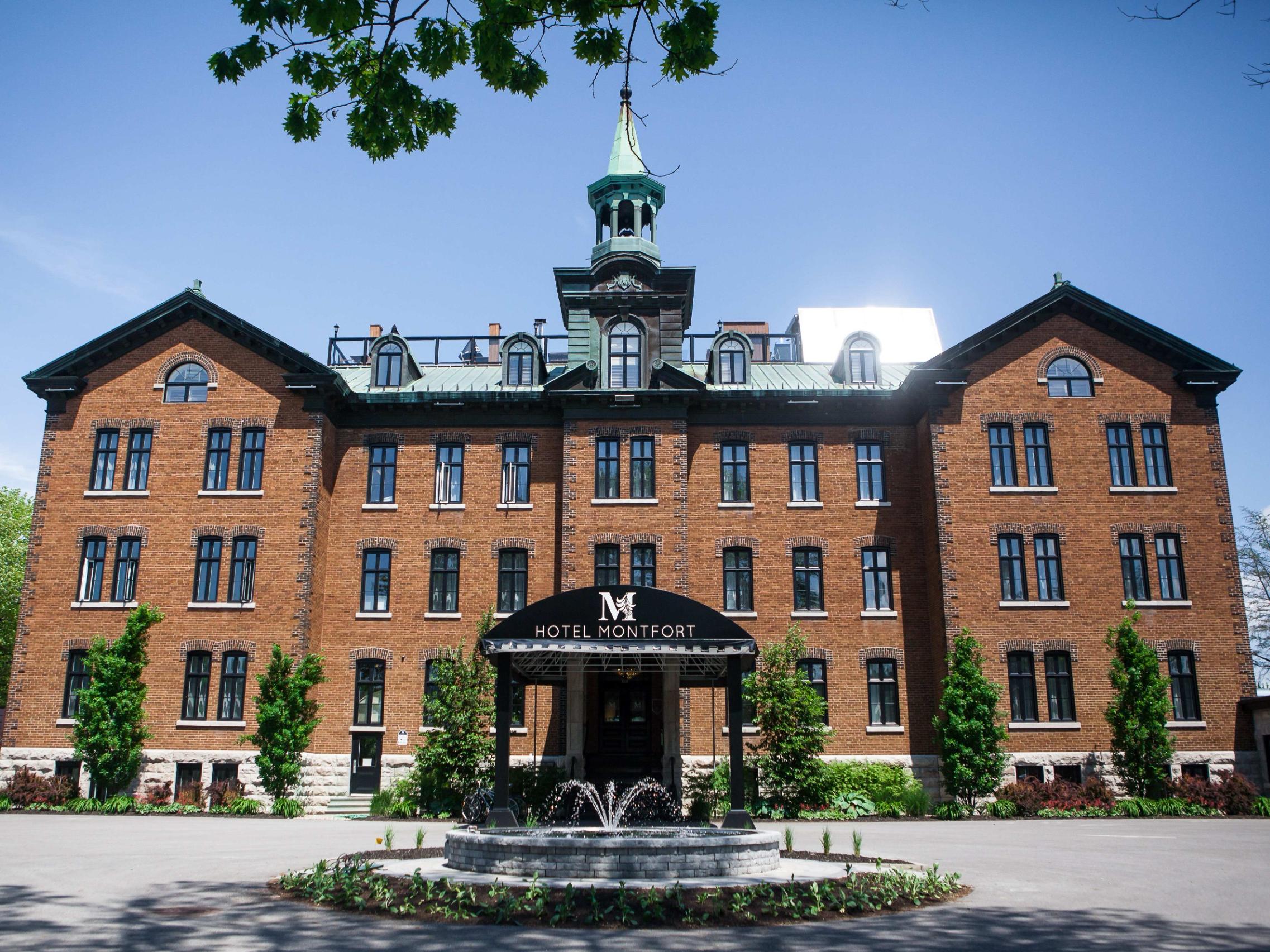 Ôrigine Hôtel Monfort Nicolet
4
1141 Rue Saint Jean-Baptiste.
J3T 1W4
NICOLET
See on the map

Your stay at the Ôrigine Hôtel Monfort Nicolet
Favourites : A resort in a century-old monastery!
Located halfway between Montreal and Quebec City, on the banks of the Nicolet River, the Ôrigine Hôtel Montfort Nicolet is located in the former monastery of the Montfort Fathers. A complete resort in the middle of nature, the renovation was done with the aim of preserving Read more
the most beautiful architectural features of the century-old building. With its 83 rooms, restaurant, café, gym, spa, meeting rooms and all the water and outdoor activities, this jewel of the Quebec hotel industry is a mystical place for a divine stay! Reduce
The hotel facilities and services
Practical information
Access and Directions
You will be welcomed by
Mme Francine Bouffard
Hotel capacity : 83 Rooms
Spoken languages : English, Spanish, French
Payment methods


Nearby places of interest
In the Centre-du-Québec region, the location is optimal for enjoying the museums, attractions and festivals that take place in the cities of Trois-Rivières and Drummondville. Just a stone's throw from the majestic St. Lawrence River, with its museums and interpretation centres, its renowned bicycle paths, and its breathtaking landscapes, its breweries and distilleries, and its artisans of the Quebec terroir, there is plenty to enjoy in this beautiful region.
Frequently asked questions about the institution Ôrigine Hôtel Monfort Nicolet
Does Ôrigine Hôtel Monfort Nicolet have an on-site restaurant?
Your Ôrigine Hôtel Monfort Nicolet establishment has 1 which offers a unique and different taste experience. Discover your favourite Restaurant Montfort Nicolet restaurant
What accommodation can I book at the hotel Ôrigine Hôtel Monfort Nicolet?
Ôrigine Hôtel Monfort Nicolet has set up several accommodation packages that you can discover by entering the desired dates
What is the cost of a stay at the hotel Ôrigine Hôtel Monfort Nicolet?
The Ôrigine Hôtel Monfort Nicolet establishment offers very attractive prices for even more attractive options. The minimum price starts at EUR. Just enter your dates for more information about the rates!
What languages are spoken by the staff of the Ôrigine Hôtel Monfort Nicolet hotel?
For optimal communication and to ensure that all your needs are met, the staff at Ôrigine Hôtel Monfort Nicolet is equipped with the language skills to make you feel at home. Languages spoken:
How can I cancel my booking?
Cancellation is possible up to 48 hours before your arrival if your reservation has been made on logishotels.com and on the mobile application Logis Hôtels*,
With one click you can cancel from your booking confirmation email.
If not, please contact the establishment.

*Subject to the hotel's non specific booking conditions, only made from logishotels.com and within the cancellation deadlines in force.
Earn euros and support our hoteliers
For a week-end or a long stay in QUEBEC, make your booking in our Hôtel Ôrigine Hôtel Monfort Nicolet at NICOLET in just a few clicks. Alone, with your family or with friends for your holidays or a short stay, come and discover the region and relax in Hôtel with all comforts.
scroll to