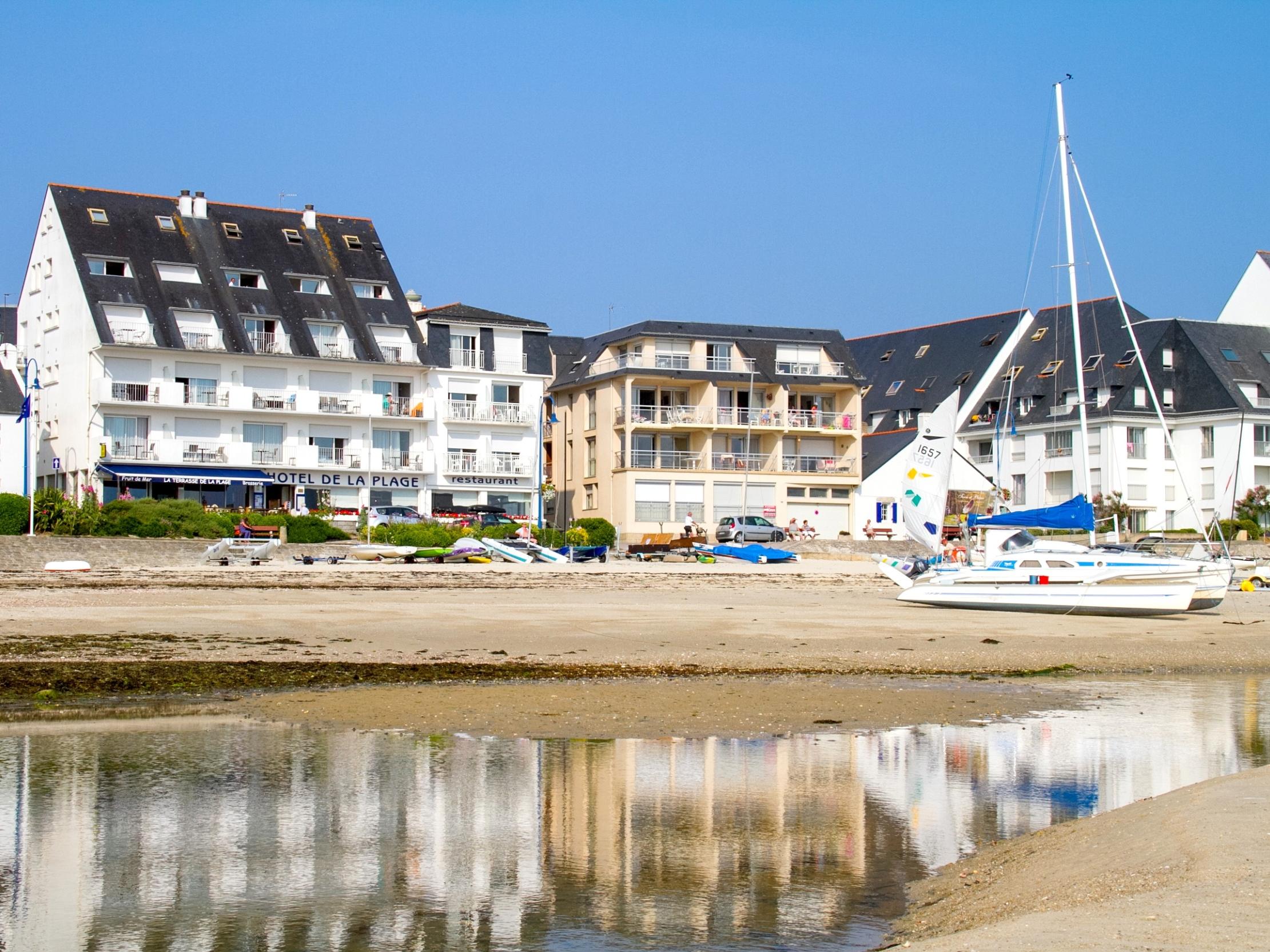 Logis Hôtel de la Plage
3
25 Quai d'Orange.
56510
ST PIERRE QUIBERON
See on the map
Your stay at the Logis Hôtel de la Plage
Favourites : located on the sea front
Logis Hôtel de la Plage offers you comfort and pleasure from the seaside in the magnificent bay of Quiberon, in the south of Brittany. Located on a peninsula, this 3-star establishment is located near the landing stages for the islands, the wild coast and the Gulf of Read more
Morbihan. Hiking trails and beautiful bike rides are on the agenda. At your feet the beach of Kéraude, in front of you a magnificent panorama on the bay of Quiberon, with in the distance Carnac, La Trinité-sur-mer and all around you the nature and the heritage of a remarkable place on the south coast of Brittany. Hotel De La Plage offers rooms with sea views. All are equipped with a safe, a flat screen TV, free Wi-Fi connection and a bathroom with a hair dryer. The hotel also has family rooms and apartments with a fully equipped kitchen. In a privileged environment and a friendly space, the Logis de la Plage offers you: the rising sun on the sea for breakfast, the panoramic view of the bay of Quiberon from the terrace, the whispering of the waves to put you to sleep. You will also enjoy authentic local cuisine while enjoying the panoramic view from the terrace or restaurant. Reduce
The Hôtel de la Plage rents out family apartments with a sea view.
Your stay Maison at the Logis Hôtel de la Plage
The Hôtel de la Plage rents out family apartments with a sea view.
Logis Hôtel de la Plage
Reserve my table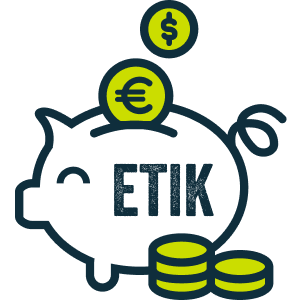 Enjoy the benefits of the ETIK loyalty programme in restaurants
Discover the advantages
Hide the advantages
A totally free loyalty programme

The opportunity to earn euros, from the first euro spent in the restaurant
Earn up to 2.2% of the amount of your bill!
Under €20 spent
Earn 1.1% of your bill
More than 20 € spent
Earn 2.2% of your bill
Select your dates of stay
Practical information
Access and Directions
You will be welcomed by
Mme Pascale Audic-Pichot
Hotel capacity : 29 Rooms
Spoken languages : English, German, French
Payment methods



Nearby places of interest
Right on the beach, with a range of leisure activities : sailing, horse-riding, hiking... Nearby excursions: Belle Ile, Houat, Hoëdic, Groix, the Gulf of Morbihan and the Wild Coast.
Our stay ideas

FAMILY
All the equipment and services designed to welcome the youngest (under 12 years old): cot, high chair, family rooms, free for a child sharing a double room, adapted menu, etc.

SEA
The establishment is located less than 400 metres from the seafront

HIKING
Your accommodation is located a maximum of 2 km from a marked and listed trail. A ventilated room is available for your clothes.

CYCLING
A full range of facilities to meet the needs of cyclists: secure and closed premises, cleaning and drying of clothes, expert advice from the hotel owner on the tours, On request: adapted meals.

Even more ideas for a stay in this accommodation :
SPORTS, SENSATIONS
Frequently asked questions about the institution Logis Hôtel de la Plage
Does Logis Hôtel de la Plage have an on-site restaurant?
Your Logis Hôtel de la Plage establishment has 1 which offers a unique and different taste experience. Discover your favourite restaurant
How do I get to the hotel Logis Hôtel de la Plage?
The Logis Hôtel de la Plage establishment is on average very accessible by following this route: From Rennes or Nantes, Vannes, then Auray, exit "Quiberon" via D768. After crossing to the peninsula, turn left to St Pierre Quiberon.
What accommodation can I book at the hotel Logis Hôtel de la Plage?
Logis Hôtel de la Plage has set up several accommodation packages that you can discover by entering the desired dates
What is the cost of a stay at the hotel Logis Hôtel de la Plage?
The Logis Hôtel de la Plage establishment offers very attractive prices for even more attractive options. The minimum price starts at 107 EUR. Just enter your dates for more information about the rates!
What languages are spoken by the staff of the Logis Hôtel de la Plage hotel?
For optimal communication and to ensure that all your needs are met, the staff at Logis Hôtel de la Plage is equipped with the language skills to make you feel at home. Languages spoken:
How can I cancel my booking?
Cancellation is possible up to 48 hours before your arrival if your reservation has been made on logishotels.com and on the mobile application Logis Hôtels*,
With one click you can cancel from your booking confirmation email.
If not, please contact the establishment.

*Subject to the hotel's non specific booking conditions, only made from logishotels.com and within the cancellation deadlines in force.
Is hotel Logis Hôtel de la Plage suitable for families?
Yes, this establishment offers you stays with a family atmosphere as well as warmth for a unique experience.
What types of accommodation does Logis Hôtel de la Plage offer?
The Logis Hôtel de la Plage establishment offers a variety of accommodation types to give you a wider range of choices for a unique experience that fully meets your expectations, including :
Earn euros and support our hoteliers
For a week-end or a long stay in Brittany, make your booking in our Hôtel Logis Hôtel de la Plage ST PIERRE QUIBERON in just a few clicks. Alone, with your family or with friends for your holidays or a short stay, come and discover the region and relax in Hôtel with all comforts.
scroll to