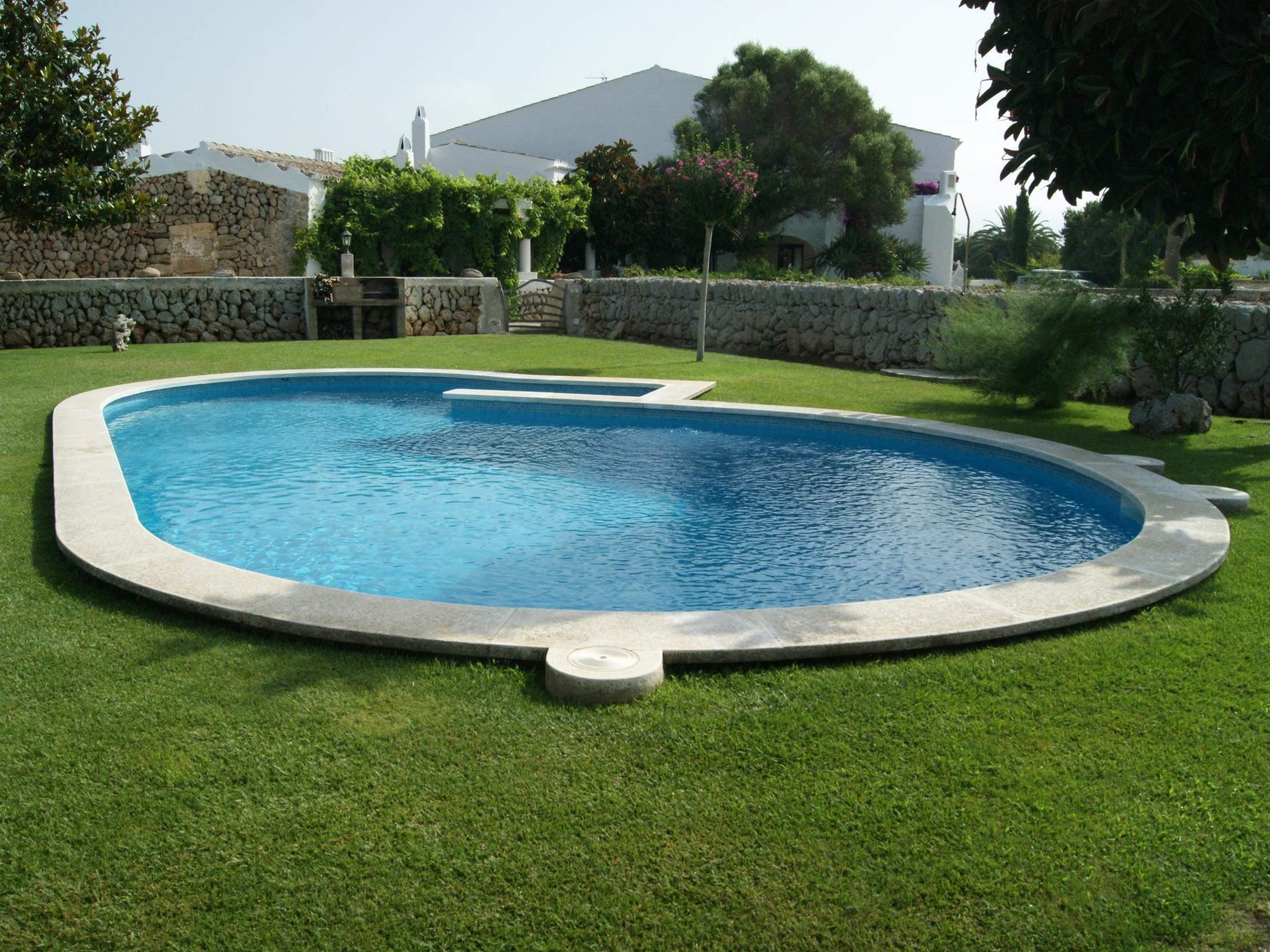 Logis Hotel Llucmaçanes Gran
no
Pla de Sant Gaieta, 10.
07712
MAHON
See on the map

Your stay at the Logis Hotel Llucmaçanes Gran
Our hotel Llucmaçanes Gran is located in the small town of Llucmaçanes, in the middle of the countryside, where you can enjoy peace and nature. We are only 10 minutes from Menorca airport and 10 minutes from the city centre of Mahón. We have an outdoor swimming pool with Read more
the possibility of having barbecues with friends or family. The rooms are all comfortable and have a balcony, private bathroom and fan. We offer you a rich breakfast with local products. You will enjoy the living-dining room with fireplace and television and a fully equipped kitchen. Our hotel is about 2 km from the basilica of Es Fornás de Torelló and the stone age village of Torellonet Vell. It is also close to beaches such as Punta Prima and Binidalí. We will be happy to offer you information to discover the beauty of the island of Menorca. Just a stone's throw from our accommodation, we can offer you a multitude of activities, such as hiking, cycling and horse riding. We also offer a car and bicycle rental service. Reduce

What is a Logis Elégance ?
Step into a world full of harmony
The hotel facilities and services
The must-haves
Services
Parking & Transport
Equipments
Multimedia
Cable or satellite ou TNT
for all rooms
Wellness
Massage / Treatments (in cabin)
Accessibility
Family
Select your dates of stay
Practical information
Access and Directions
You will be welcomed by
Mme Dorita Latorre
Spoken languages : English, Spanish, French
Payment methods


Our stay ideas

HIKING
Your accommodation is located a maximum of 2 km from a marked and listed trail. A ventilated room is available for your clothes.

CYCLING
A full range of facilities to meet the needs of cyclists: secure and closed premises, cleaning and drying of clothes, expert advice from the hotel owner on the tours, On request: adapted meals.
Frequently asked questions about the institution Logis Hotel Llucmaçanes Gran
What accommodation can I book at the hotel Logis Hotel Llucmaçanes Gran?
Logis Hotel Llucmaçanes Gran has set up several accommodation packages that you can discover by entering the desired dates
What is the cost of a stay at the hotel Logis Hotel Llucmaçanes Gran?
The Logis Hotel Llucmaçanes Gran establishment offers very attractive prices for even more attractive options. The minimum price starts at 125 EUR. Just enter your dates for more information about the rates!
Can I park a car at the Logis Hotel Llucmaçanes Gran hotel?
Parking options are available to ensure better accessibility, subject to availability, for guests staying at the Logis Hotel Llucmaçanes Gran :
Are pets allowed at the Logis Hotel Llucmaçanes Gran hotel?
Yes, your little companions can accompany you during your stay at Logis Hotel Llucmaçanes Gran.
What languages are spoken by the staff of the Logis Hotel Llucmaçanes Gran hotel?
For optimal communication and to ensure that all your needs are met, the staff at Logis Hotel Llucmaçanes Gran is equipped with the language skills to make you feel at home. Languages spoken:
How can I cancel my booking?
Cancellation is possible up to 48 hours before your arrival if your reservation has been made on logishotels.com and on the mobile application Logis Hôtels*,
With one click you can cancel from your booking confirmation email.
If not, please contact the establishment.

*Subject to the hotel's non specific booking conditions, only made from logishotels.com and within the cancellation deadlines in force.
Earn euros and support our hoteliers
For a week-end or a long stay in BALEARES, make your booking in our Hôtel Logis Hotel Llucmaçanes Gran at MAHON in just a few clicks. Alone, with your family or with friends for your holidays or a short stay, come and discover the region and relax in Hôtel with all comforts.
scroll to