Your comfort and safety are our priorities! Discover the "Safer Stay" index »




.
Find out more about the reservation that can be modified and cancelled without charge.
WIFI
Business Stopover
Private Parking
Animals accepted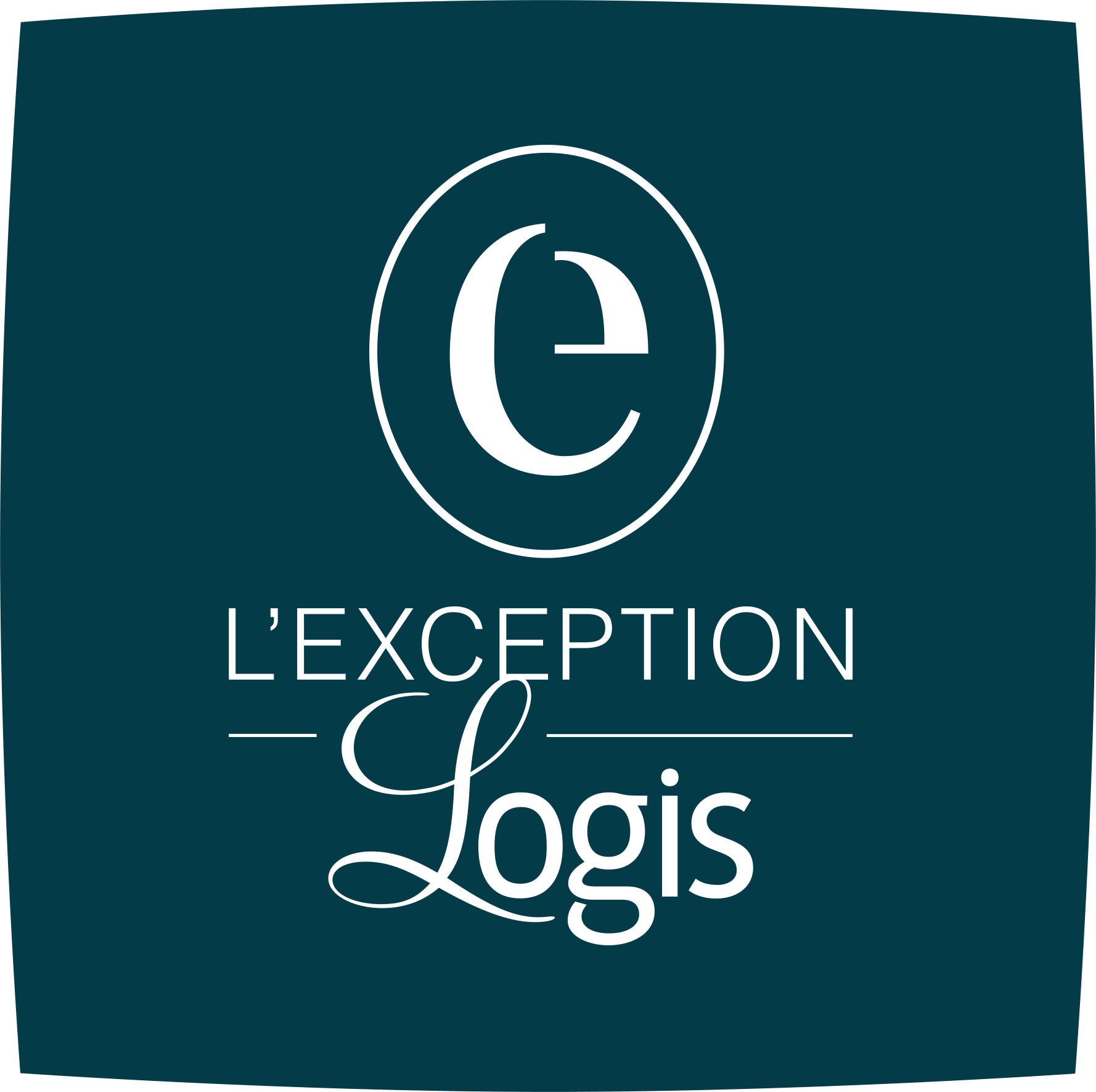 Your stay at the Logis Hôtel Aigue Marine
Favourites : Facing the marina
Aigue Marine nestles below the charming town of Tréguier, offering a peaceful setting for a sojourn where comfort and well-being are fully catered for. Well sheltered from the estuary, where sea meets sky, it overlooks the marina. Chill-out facilities include a spa, a sauna, Read more
fitness room and a magnificent exotic garden around a heated pool. Guests can also enjoy free Wi-Fi access throughout the premises, a business centre, a tourist information counter where you can book excursions or activities, a lounge, a bar, a restaurant and three adaptable, air-conditioned seminar rooms. The Michelin-starred gourmet restaurant serves local delicacies. You will be able to truly appreciate the beauty and flavour of carefully prepared authentic Breton food. Aigue Marine serves a great breakfast with quality, diversity and originality as watchwords. The staff are all warm and friendly. They work hard to ensure that your stay at the establishment will be truly unforgettable. As the former capital of the Trégor region, Tréguier boasts a rich architectural heritage, reminder of culture and religion from bygone days. A typically Breton pilgrimage, known as the "Saint Yves pardon", one of the most important in Brittany, takes place on the third Sunday in May. A legal conference has been held on the fringe of this religious event for over 20 years, since St Yves is the patron saint of lawyers. Tréguier was also the home of French writer Ernest Renan, whose birthplace has now been turned into a museum. Reduce

What is a Logis Elégance ?
Step into a world full of harmony
The hotel facilities and services
WIFI in every room free
Business Stopover
Animaux acceptés a l'hôtel Payant
Internet in all rooms Free
All rooms with cable or satellite ou TNT
Facilities & Equipment
Park or Garden
Electrical terminal
Lift
Meeting and seminars facilities
Fitness center
Bubble baths
Sauna, turkish bath
Indoor swimming pool
Accessibility
Hotel suitable for the disabled
Parking & Transport
The loyalty program
In this establishment

Save 2.2 % on your next booking with the ETIK loyalty program
Register for free and earn euros from the moment you start spending
Find out what rewards are given by hoteliers on the website

2,2%
3,3%
4,4%

5,5%

Treat your loved ones with our gift vouchers valid for a stay or for a restaurant meal
Restaurant Aigue Marine
Table Distinguée : In the bright dining room of this family hotel, the tables have been carefully laid with white tablecloths, Italian marble tiles for table mats and coloured glasses, adding good cheer that's perfectly in tune with the spirit of the place. And this joie de vivre also pervades the cuisine which, starting with pre-dinner drinks and appetisers, makes all the difference with its original, aesthetic and utterly delicious creations. Clearly inspired by local produce, to which full justice is done, the cuisine features crisp, colourful creations where vegetables play a major role. Imagination, te Read more
chnique and this special sense for presentation are all utterly appealing. The palette of seafood and farm-fresh flavours comes to life in à la carte dishes and the set menus. Each dish demonstrates a real talent for doing full justice to taste. And let's not forget the quite remarkable service: kindness, a smile, amiability and a love of the profession are all strengths in customer service. Reduce

What is a Table Distinguée ?
When art meets gourmet food
See more
The restaurant loyalty program

Below 20 € spent
Save 1.1 % on your next booking
Above 20 € spent
Save 2.2 % on your next booking

Loyalty : Save 2.2 % with ETIK
Select your dates of stay
Practical information
Access and Directions
Reception and rates
You will be welcomed by

M.Me Jacques/Chantal Chaumet

Hotel capacity : 46 Rooms
Spoken languages : English, German, French
Closing dates hotel du 05/01 au 09/03 - du 15/11 au 30/11 - du 23/12 au 25/12
Closing dates restaurant du 01/01 au 13/03 - du 15/11 au 31/12 - Dimanche et lundi
Breakfast 18 EUR
Payment methods


Nearby places of interest
There are plenty of breath-taking views along the Pink Granite Coast, to be enjoyed while hiking along the GR34 trail or biking along the green trail that takes in Bréhat, Paimpol and Perros-Guirec. Hikers, athletes and nature-loving ramblers can all enjoy activities like deep-sea diving, rowing, kayaking, sailing and horse-riding, which all provide an opportunity to revel in the protected natural environment. Those who enjoy visiting gardens and places of cultural interest can check out some superb sights like the château de la Roche Jagu and its grounds, gardens in Kerdalo, Kestellic and Pellinec and Beauport abbey in Kérity (site of the coastline conservatory). Pontrieux is a charming little town with restored washhouses and the Sillon du Talbert in Pleubian is an amazing geological phenomenon: a 3.2-km pebble embankment like a trail stretching out into the English Channel.
Our stay ideas
GOURMET FOOD

SPORTS


FAMILY STAYS
All the equipment and services designed to welcome the youngest (under 12 years old): cot, high chair, family rooms, free for a child sharing a double room, adapted menu,
WATER & SEA


MOTORCYCLING
All the equipment to welcome motorcyclists: closed room & dedicated area for cleaning, advice from the hotelier on nearby garages and repair shops.

HIKING


CYCLING
A full range of facilities to meet the needs of cyclists: secure and closed premises, cleaning and drying of clothes, expert advice from the hotel owner on the tours, On request: adapted meals.
Reviews
Total / general mark
8.2
For 24 verified reviews
---
Total / general mark
8.2/10
Reception and service
8.6/10
---
All reviews are written by guests who have stayed at Logis
Patrick M.
9 / 10
Stay in 06/2020 -
Opinion filed on 26/06/2020
Très confortable. Cadre très agréable (intérieur et extérieur). Bien situé près du centre-ville, accessible à pied.. Parking gratuit. Idéal pour découvrir la région
Très bon accueil, malgré contraintes liées au covid-19
Petit déjeuner très complet, mais du coup un peu cher pour des "petits" mangeurs : 17 euros, c'est plus que certains repas complets au restaurant (crêperie par exemple)
Czeslav C.
8 / 10
Stay in 12/2019 -
Opinion filed on 05/12/2019
Ajouter des lampes de chevet et une tablette dans la douche
Jacob K.
9 / 10
Stay in 09/2019 -
Opinion filed on 11/09/2019
Sehr kleines Zimmer, kaum Ablageflächen. Im Bad keine Möglichkeit etwas aufzuhängen.
Ausgezeichnetes Restaurant mit vorzüglichem Service. Für Vegetarier jeden Abend ein neues vollwertiges Menue!
View the hotel's answer
Wir bedanken Ihnen und wir uns Ihre Bemerkungen gut merken. Mit freundlichen Grüssen
Mary B.
10 / 10
Stay in 08/2019 -
Opinion filed on 29/08/2019
We did not like the food in the restaurant or the service. Asked for Eau Mineral and received their water. The combination of ingredients and flavours in the meal did not suit us and we cancelled our last meal. Service was slow and poor.
View the hotel's answer
Dear guest, You booked a room with half-board offer. We asked you -as we ever do- if there was something you didn't like for food. We remember that Madam had allergies and eat glutenfree. We adapted the menu for her. When we announced menu with fish, we discovered that Mister doesn't like fish (which we weren't aware of). Our Chef changed then the menu. To think and prepare a complet new meal can indeed take a little bit of time, above all when the restaurant welcomes other guests as well and is full. So, for your last evening, we simply proposed you to eat "à la carte". You were agree. You didn't show for your last meal but you didn't tell us. That night, we refused guests that we could have welcomed if we have been informed of your cancellation. Last, cuisine is about personality of a Chef and that is what people are looking for when they come to our place. We regret that you did'nt appreciate it. Regards,
OLIVIER M.
8 / 10
Stay in 08/2019 -
Opinion filed on 17/08/2019
This customer has ranked the hotel without leaving any comment.
View the hotel's answer
Madame / Monsieur, Merci d'avoir pris le temps de partager votre expérience avec nous. Vos commentaires sont précieux et nous aident à tout mettre en œuvre pour vous satisfaire encore davantage lors de votre prochain séjour. Sincères salutations, Hôtel Aigue Marine (TREGUIER)
Florent B.
7 / 10
Stay in 08/2019 -
Opinion filed on 09/08/2019
Placard de chambre pas fonctionnel, peu de prises de courant. VMC bruyante.... 'Placés' derrière une cloison coulissante avec ma famille dans la salle à manger pour notre 'confort'. Au buffet le choix des cafés du petit déjeuner sont réservé aux touristes Allemands présents ce matin là...
View the hotel's answer
Madame / Monsieur, Merci d'avoir pris le temps de partager votre expérience avec nous. Nous prenons note de vos commentaires pour améliorer la qualité de nos services et de notre établissement. Bien cordialement, Emilie, Réception
YVES L.
10 / 10
Stay in 06/2019 -
Opinion filed on 13/06/2019
This customer has ranked the hotel without leaving any comment.
View the hotel's answer
C'est toujours un plaisir de vous recevoir. A bientôt
John S.
8 / 10
Stay in 06/2019 -
Opinion filed on 13/06/2019
An excellent hotel and very good value
View the hotel's answer
We thank you for your comment and will welcome you again with the same pleasure. Best regards,
Andre P.
9 / 10
Stay in 05/2019 -
Opinion filed on 07/06/2019
TRES BON HOTEL ACCUEIL CHALEUREUX.
View the hotel's answer
Nous vous remercions d'avoir pris le temps de laisser un commentaire. Nous serons ravis de vous revoir à une prochaine occasion. Cordialement,
Keith B.
9 / 10
Stay in 06/2019 -
Opinion filed on 08/06/2019
on thrsday night we had an extremely long waite for food. The first course was served1 hour and 10 minutes afer ordering with a further delay before the main course was served. On Friday service was far quicker and we had to request a delay befor having cheese. On both nights the food was of a very high standard and the wine list was varied with a good selection of relatively inexpensive wines. We very much enjoyed our stay
View the hotel's answer
We do apologize for the delay on the first night. We thank you for taking time to give your opinion and look forward to welcoming you again for a next stay in Brittany. Best regards
Patricia W.
8 / 10
Stay in 09/2018 -
Opinion filed on 23/09/2018
Bon sejour dans l'ensemble ,Chambre propre , lit comfortale ,mais confort de la douche minimal sans tablette pour poser savon et shampoing (il est tres desagreable de les poser au sol) et surtout UNE SEULE PRISE ELECTRIQUE pour brancher les telephones ou autre appareils électriques.??????
View the hotel's answer
Bonjour Madame Wainman, Nous vous remercions d'avoir pris le temps de commenter votre séjour dans notre établissement. Tout d'abord, nous regrettons que vous ayez connu des difficultés avec la Wifi indépendantes de notre volonté. Nous avions contacté notre opérateur qui nous a informé qu'il y avait un problème sur l'ensemble de son réseau. Quant au déclenchement de l'alarme incendie (enclenché malencontreusement par un des clients), nous avons fait le nécessaire. Mais il est impossible d'interrompre un cycle enclenché pour des raisons de sécurités. Les responsables étaient présents dans les couloirs, l'un au premier et l'autre au deuxième étage, pour informer la clientèle. Bien cordialement, Emilie, Réception
Lars-Ole K.
9 / 10
Stay in 08/2018 -
Opinion filed on 09/08/2018
some better chairs on the balkon and a table
View the hotel's answer
Dear Mister Kristensen, We took note of your comments. Thank you for choosing our hotel. Regards, Reception
Michel P.
9 / 10
Stay in 08/2018 -
Opinion filed on 06/08/2018
Très bon établissement ou nous pourrions retourner notamment pour apprécier le restaurant
View the hotel's answer
Monsieur Prod'homme,Ce sera avec grand plaisir que nous vous recevrons à nouveau à l'hôtel et au restaurant ! Bien cordialement, La Réception
Magali G.
8 / 10
Stay in 07/2018 -
Opinion filed on 19/07/2018
Hôtel bien situé .Propre avec de grands espaces .Chambre grande.La déco est un peu datée.
View the hotel's answer
Madame Gilabert,Nous vous remercions de votre commentaire. En ce qui concerne la décoration, notre hôtel se refait une beauté petit à petit. Vous avez d'ailleurs pu profiter du salon et du hall fraîchement renovés. Dans l'attente de vous accueillir de nouveau, nous vous prions d'accepter, Madame Gilabert, nos plus sincères salutations. La Réception
Earn euros and support our hoteliers
For a week-end or a long stay in Brittany, make your booking in our Hôtel Logis Hôtel Aigue Marine TREGUIER in just a few clicks. Alone, with your family or with friends for your holidays or a short stay, come and discover the region and relax in Hôtel with all comforts.
scroll to