Become a member of O'Logis, one of the most
Generous loyalty programmes in Europe !
The O'Logis loyalty programme rewards all your business or leisure stays and lets you earn loyalty vouchers valid at 2200 Logis establishments in France and Europe.
It means you can accumulate points in our restaurants from the first euro spent, for both lunch and dinner.
It also gives you access to exclusive discounts from 30 000 partners.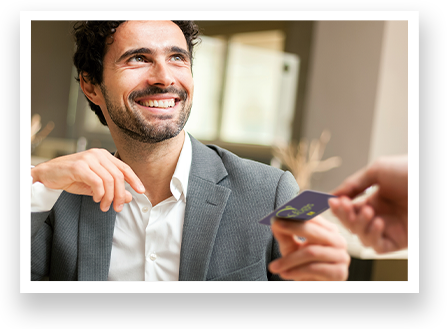 Great reasons
to join now
Receive

Loyalty voucher of up to

15€

per week*

Collect

points in the restaurant from

the first euro

spent at lunchtime and in the evening

Earn

Each booking made on logishotels.com earns you

25

bonus points

Access

exclusive discounts from

30 000

partners
*In establishments where €1 spent = 5 points
How to get your €15 loyalty voucher*
In one week for 1 business trip
3 lunches

3 Business Stopovers

3 booking on logishotels.com
1 x €15 loyalty voucher
For 1 leisure stay
2 nights half-board

2 people

1 booking on logishotels.com
1 x 15€ loyalty voucher
On accommodation
Earn up to 5 points for every euro spent for your stay
Select your establishment and earn O'Logis loyalty vouchers more quickly
On food
Earn points from the 1st euro
At both lunchtime and in the evening, earn loyalty points from the first euro spent in the restaurant
Up to 20€ spent per person
Over 20€ spent per person