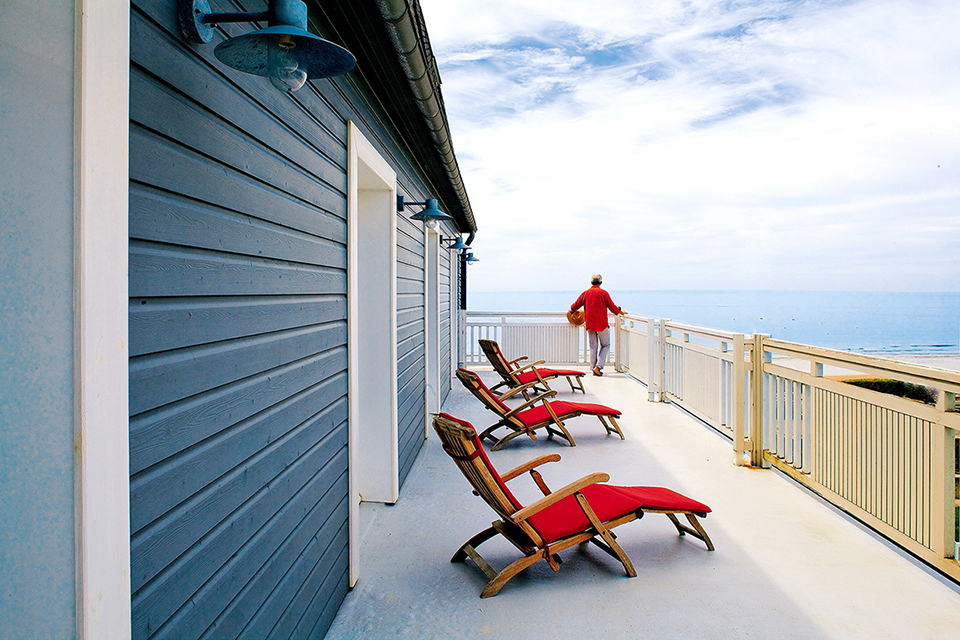 Do you have a few days off? Are you looking for a getaway where you'll feel right at home? Or are you looking for a way to find yourself and relax with your loved ones?
Logis, the experts when it comes to renting holiday homes in Normandy, recommends staying in a villa, apartment, or gîte, while at the same time enjoying an excellent hotelier service. By choosing the Maison by Logis package, you can enjoy the privacy and freedom of your own worry-free accommodation. Your beds are made and you can, if you want, reserve your breakfast or a table at the restaurant. You can arrange your holidays however you like.
During your family holiday in the Manche, make sure you visit Tatihou island where you can see Vauban's tower and the old lazaret which now houses the maritime museum. Afterwards, you can see the flowers at the botanical gardens and the birds at the ornithological reserve. Back on the mainland, you can buy fresh local oysters straight from the source, which you should try with a glass of chilled white wine on the terrace of your villa or Logis holiday apartment.