An Out-Of-The-Ordinary Holiday in Carcassonne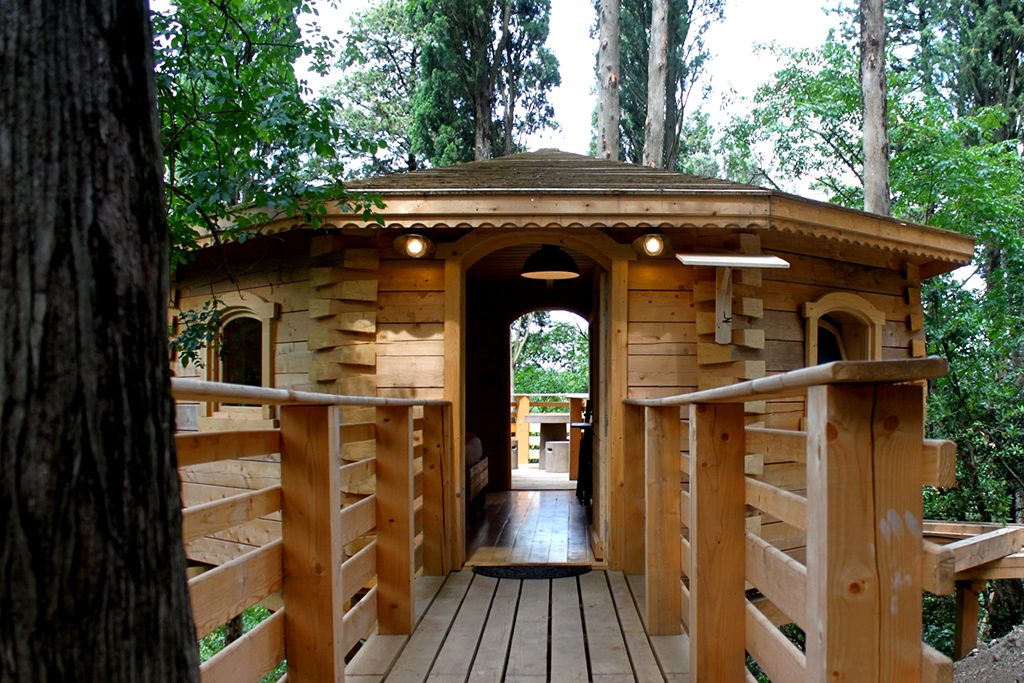 Would you like to visit breathtaking scenery and enjoy unique experiences? Discover the range of unconventional accommodation from Logis, the holiday accommodation specialist.
Insolite by Logis recommends booking your holiday in a lodge near Carcassonne. Just like Robinson Crusoe, you can enjoy incredible surroundings in complete comfort. The lodges feature majestic décor where you'll experience unforgettable moments in harmony with nature with either your family or your friends. After a restful night, you can have a relaxing breakfast on your lodge's peaceful terrace amongst the leaves where only birdsong breaks the silence of the forest. Then you're ready to start your day by visiting the medieval town or by relaxing by the pool.
Sporty people can also enjoy plenty of activities in the region such as golf, horse-riding, and kayaking. There is something for everyone! Of course, don't forget the food during your weekend in a lodge in Aude. Try the delicious local cuisine before heading back to your out-of-the-ordinary accommodation.
Better than just a simple holiday, you'll experience a wonderful change of scenery by reserving your lodge in Languedoc-Roussillon.
2016-07-28T09:10:36+00:00
scroll to