LOGIS HOTELS has chosen cycling, becoming the official accommodation host of the Tour de France.
Don't hang about to reserve your change for an unforgettable experience: incredible dining experiences and comfortable accommodation for a relaxing break between stages!
Discover the stages of the Tour de France 2022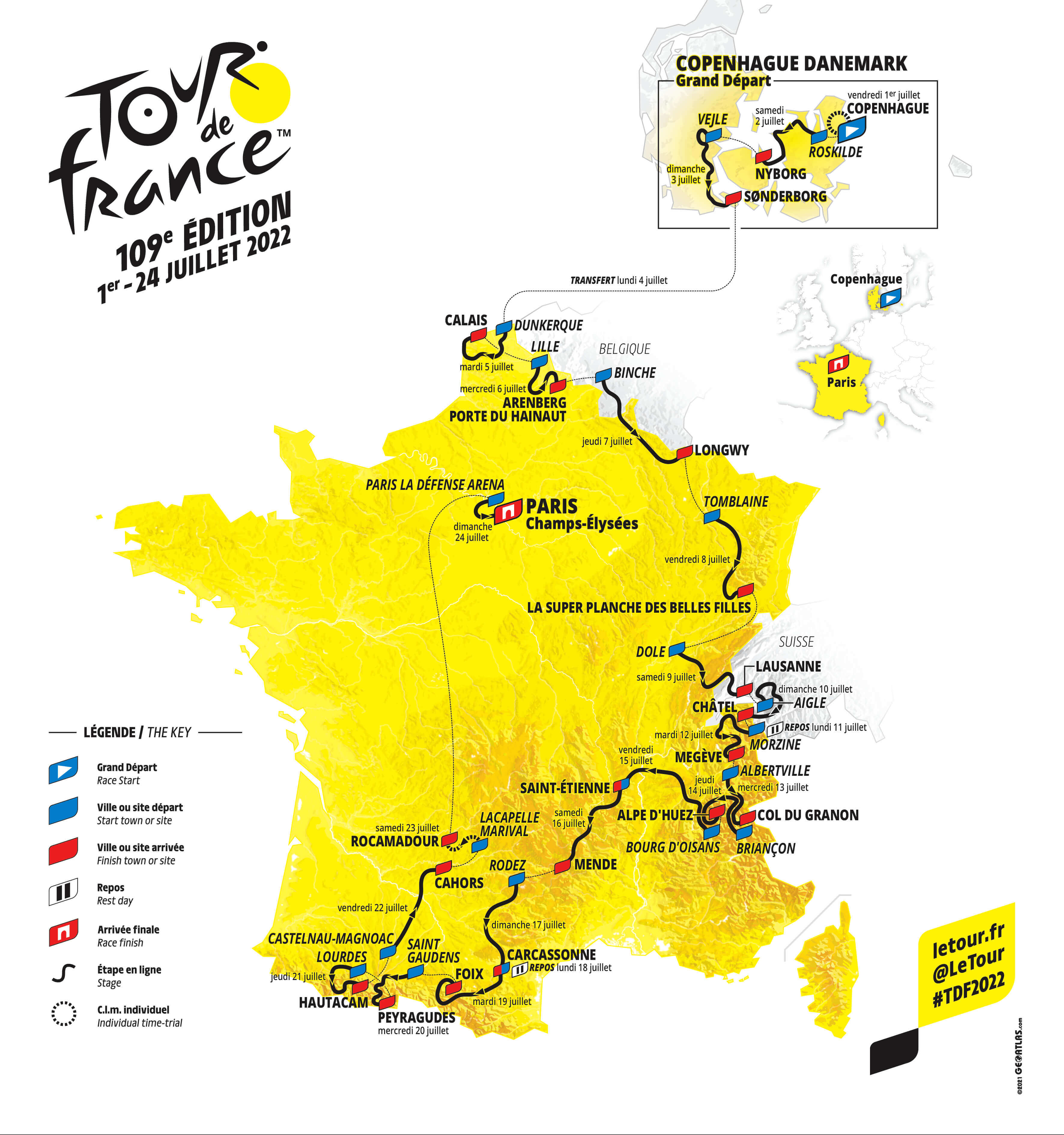 5 good reasons to make a reservation with the Official Accommodation Host for the Tour de France:
Hoteliers who are happy to welcome you and answer your specific requests: Secure parking, electrical charging points...

A comfortable bedroom, which is pretty important when you're taking on 21 stages!

Eat local and seasonal produce... Because you'll need the energy to take on the Tour

Because your VIP contact will help with any information you're looking for :
Pauline James / 01 45 84 83 84 - [email protected]
Our top picks in the Hauts de France region:
Logis Hôtel du Château de la Motte
59740 Liessies, France

From
106.56 USD /1 night
Logis Hôtel du Beffroi
59820 Gravelines, France

From
73.19 USD /1 night
Logis Hôtel du Centre
59139 Wattignies, France
From
81.8 USD /1 night
As the official host of the Tour de France since 2019, LOGIS HÔTELS invites you to follow the cycling race in a warm environment, in the company of welcoming and passionate hosts.
Since 2019, LOGIS HÔTELS has been hosting partners, agencies and media of the Tour de France. Warm accommodation, home-made catering with local products, everything is set up by our teams so that you are in the best conditions for this world event!
Located near and on the route of the Tour de France, our unique establishments welcome you for a gourmet stopover or a well-deserved rest, while helping you discover the region and its many facets. Why did you choose to become an official host of the Tour de France? Quite simply to share our values and the desire to help you discover the richness of the French terroir, with passionate hosts and cuisine with a local accent.
With 2,200 hotel-restaurants in France, Logis Hôtels aims to become the leading network of electric terminals in rural areas by 2023. For this reason, some of our establishments hosting the Tour de France are equipped with electric charging stations, so that you can recharge your electric or hybrid vehicles during a stage.
Book comfortable accommodation and enjoy homemade food made from local produce on every stage of the Tour de France 2022.
scroll to
Earn euros and support our hoteliers