Uw hotel in Duitsland
Reserveer uw hotel en restaurant in Duitsland van de 2200 logis de beste aanbiedingen hebben tegen een aantrekkelijke prijs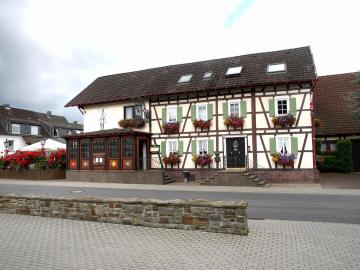 A warm welcome to the "Zum Alten Fritz" country inn. We are a caring and family-run country inn. We offer 10 comfortab...
+ Meer details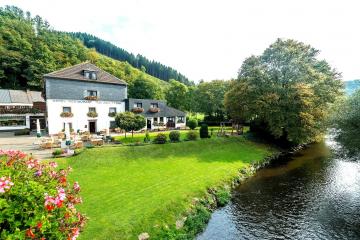 Surrounded by the peaks, the "Zur Alten Mühle" (At the old mill) hotel and restaurant is located on the banks of the Our...
+ Meer details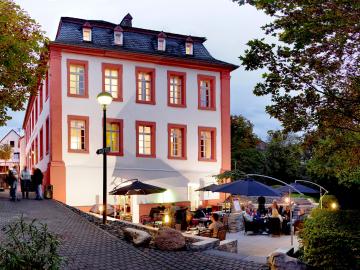 When our lease expired after eight years, we decided to move. We are now based in an amazing old building which dates ba...
+ Meer details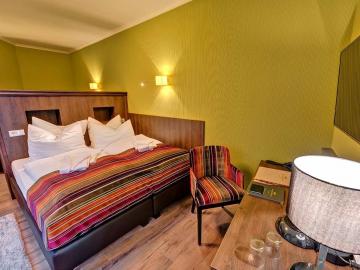 The Boutique Hotel Ebusch, newly opened in 2017, has nine double rooms. With its individual charm and exquisite luxury, ...
+ Meer details

We, the Walther family and team, welcome you to the green South of the State capital of Sachsen (Saxony), in the quiet y...
+ Meer details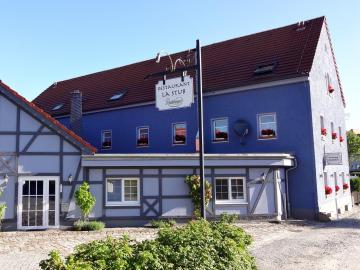 Gutshof is a small country hotel located in a former farm on the outskirts of Bischofswerda. The owners' daughter, the r...
+ Meer details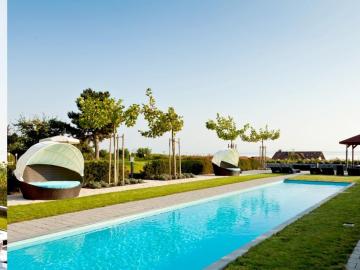 + Meer details
Dit etablissement accepteert geen dieren....
+ Meer details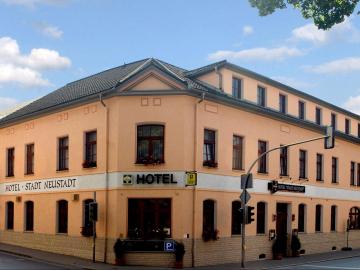 + Meer details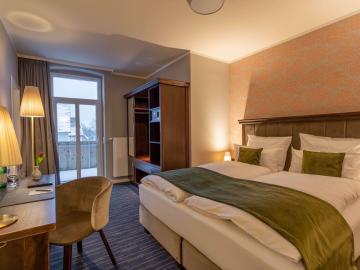 Het Logis Hotel Quartier 5 is een landelijke herberg waar traditie en moderniteit elkaar ontmoeten. In het hart van Goh...
+ Meer details
Uw verblijf in een charmant hotel in Duitsland.
U zoekt een charmant hotel in Duitsland voor uw verblijf? Ons netwerk Logis hôtels biedt zijn klanten een breed scala aan charmante hotels. Laat de schoonheid van Duitsland u verleiden met zijn landschappen en erfgoed. Wij zullen u graag verwelkomen in één van onze vele hotels in Duitsland en uw verblijf onvergetelijk maken.
Expert op het gebied van servicekwaliteit, hartelijke, ontspannen ontvangst en beschikbaarheid: Logis Hôtels geeft zijn klanten alle aandacht. Onze charmante hotels zijn plekken waar het goed leven is, in een rustgevende omgeving.
Als u de Duitse smaken niet kent, laten onze restaurants u er graag kennis mee maken. Op deze manier kunt u van streek tot streek reizen door de kenmerkende gerechten uit dit land te proeven. Smakelijke genoegens en welzijn worden gecombineerd in onze charmante hotels.
U heeft een ruime keuze aan bestemmingen en aan thema's voor uw verblijf.
Neem een paar momenten de tijd om de reservering van uw hotel op ons beveiligede system uit te voeren.
hotels in duitsland: lees de beoordelingen van de reizigers