Your hotel in Karlsruhe
Book your hotel and restaurant in Karlsruhe among 2300 Logis establishments at a low price


WILGARTSWIESEN 44 km
Book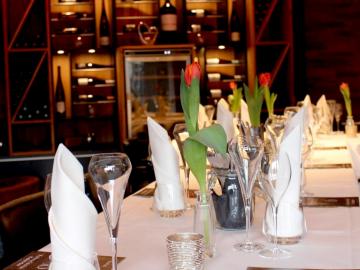 We welcome you at the Wellness Family Hotel, located in, undoubtedly, one of the prettiest regions of Germany. Each room...
+ details
Discover Germany's regions. From your hotel you can visit the different sites near Karlsruhe in the department Karlsruhe or organize the legs of your trip in cities based on your interests.
You will discover local specialities at the hotels in Karlsruhe thanks to your hosts' advice. You can discover the historical, cultural and gastronomic patrimony by treating yourself to regional recipes prepared by our chefs.
Upon arrival, you will take advantage of the comfort and conviviality of the quality accommodations by Logis hotel-restaurants in Karlsruhe.
Do wait any longer! Take advantage of our online reservation system and enjoy your holiday with peace of mind.
Hotel in KARLSRUHE: discover the reviews of travellers
Activities and sightseeing in the area of KARLSRUHE:
Galerie Knecht und Burster
Meyer Riegger
ART Gallery Elwert
NAOS galerie
Modern Art Gallery
Creativ-Galerie
Galerie Hess Kunsthandlung und Einrahmungen
Altes Rathaus
Galerie Clemens Thimme
Kunsthandlung Armin Gräff e.K.
Means of transport near KARLSRUHE:
Ventura Charter GmbH
Lift'n Fly & Event Sport GmbH
Flugplatz Bruchsal
Flugsportverein 1910 Karlsruhe e.V. Roland Helfer
Flugplatz Linkenheim
Modellflugplatz Hatzenbühl
Segelfluggelände Rheinstetten
Linkenheim