2 Avenue du Docteur Paul Lemuet.
61140 BAGNOLES DE L'ORNE
Your stay at Logis Hôtel de Normandie
Arriving at the Normandie hotel feels like a subtle entry the history of a private home where, in every corner, momentous objects, like masterpieces, polished furniture, a window framed in flowers, lure visitors who linger to take in town life and the fresh forest air. The post house is a charming stop where luxury and comfort will refresh and relax you. Our bedrooms look out the Andaines forest only minutes away from town centre. Sheer pleasure with most refined French cuisine to boot. Each of the bedrooms has its own distinctive style and plush comfort, and for your convenience and enjoyment us fully fitted with (cordless) phone, TV-set and internet access. Room bookings may be smoking or non-smoking. Further facilities include a lift, secure private car park, lounge, gardens and an enclosed patio.
Rates of Logis Hôtel de Normandie

room
from 75 to 140 EUR

Breakfast
11 EUR

Menu
from 19 to 57 EUR
Child special
12 EUR
Half board
from 72.25 to 85 EUR

Business night
from 89 to 125 EUR
Reception

22 room(s)
du 18/11 au 01/12

du 18/11 au 01/12
FIDELITY
Register for free and earn euros from the moment you start spending

Save 5.5 %
on your next booking with the ETIK loyalty programme
Facilities of Logis Hôtel de Normandie
All rooms with cable or satellite
Air-conditioning only in rooms
Restaurant suitable for the disabled
Animals allowed in restaurant

Maitre Restaurateur
+ More;
Activities
Park or Garden
Activities and interests at BAGNOLES DE L'ORNE
Bagnoles de l'Orne is a stage of charm at the beginning of all your tour in the west of France. The town is located between the roads of Paris and the Mont St Michel, near beaches of the Normandy landings and "Les châteaux de la Loire", in the region of the "Bocage Ornais" and the "Suisse Romande". Right in the heart of the Regional natural reserve "Normandy Maine", in the 7000 hectares of the Andaines forests. The famous tourist and spa resort of Bagnoles de l'Orne waits for you in order to deliver you its charms, its history, its mysteries and its happiness to live. In the south, around Bagnoles de l'Orne and Domfront, you can see the real domain of pear trees with sweet countryside with small fields and many hedges, with quickset hedges, and sunken lanes. Here the balance expresses itself in several ways. The flavour with its controlled Labels of origin Calvados and Poiré du Domfrontais, the convenience of the body and the spirit so the self-fulfilment in the charming spa resort. In the north, from Flers and Tinchebray to Putanges, the steep hillsides of the "Suisse Normande" are raised which offer admirable point of view like that of the "Roche d'Oëtre ". A unique landscape of small mountains has been sculpted by torrents. It is the paradise of fishermen and hikers who like getting back to one's roots in the cool air, that they share with the nature. You can go in the world of the horse thanks to Saint-Céneri-le-Gérei, one of the most beautiful villages of France and the famous national stud farm: "Haras National du Pin " and its many character castles. You can admire in the neighbourhoods: the bells foundry of Villedieu les Poêles, the Bayeux tapestry, the Cherbourg town of the sea and the Carrouges castle. Memorial of Caen at 80km, Mont St Michel and beaches of the Normandy landings at 100km.
Credit cards welcome


LEARNING
Mushroom picking
Touring a farm
Touring a cider works
Touring castles
Sampling regional products
SPORTS
Golf
Accrobranche (treetop trail)
Horse riding
FAMILY
Adjoining room
Care of young children
quadruple room
Recreation area
Water-sports centre
Aquarium
0.00 Km from your search area
2 Avenue du Docteur Paul Lemuet.
61140 BAGNOLES DE L'ORNE
61-ORNE - Lower Normandy
FRANCE
Customer reviews
| | | |
| --- | --- | --- |
| Total / general mark | | 8.2 |
| Reception and service | | 8.4 |
| Accommodation | | 8 |
| Restaurant | | 7.9 |
| Value for money | | 7.5 |
| Recommendation | | 7.7 |
| Breakfast | | 7.6 |
| Cleanliness | | 8.4 |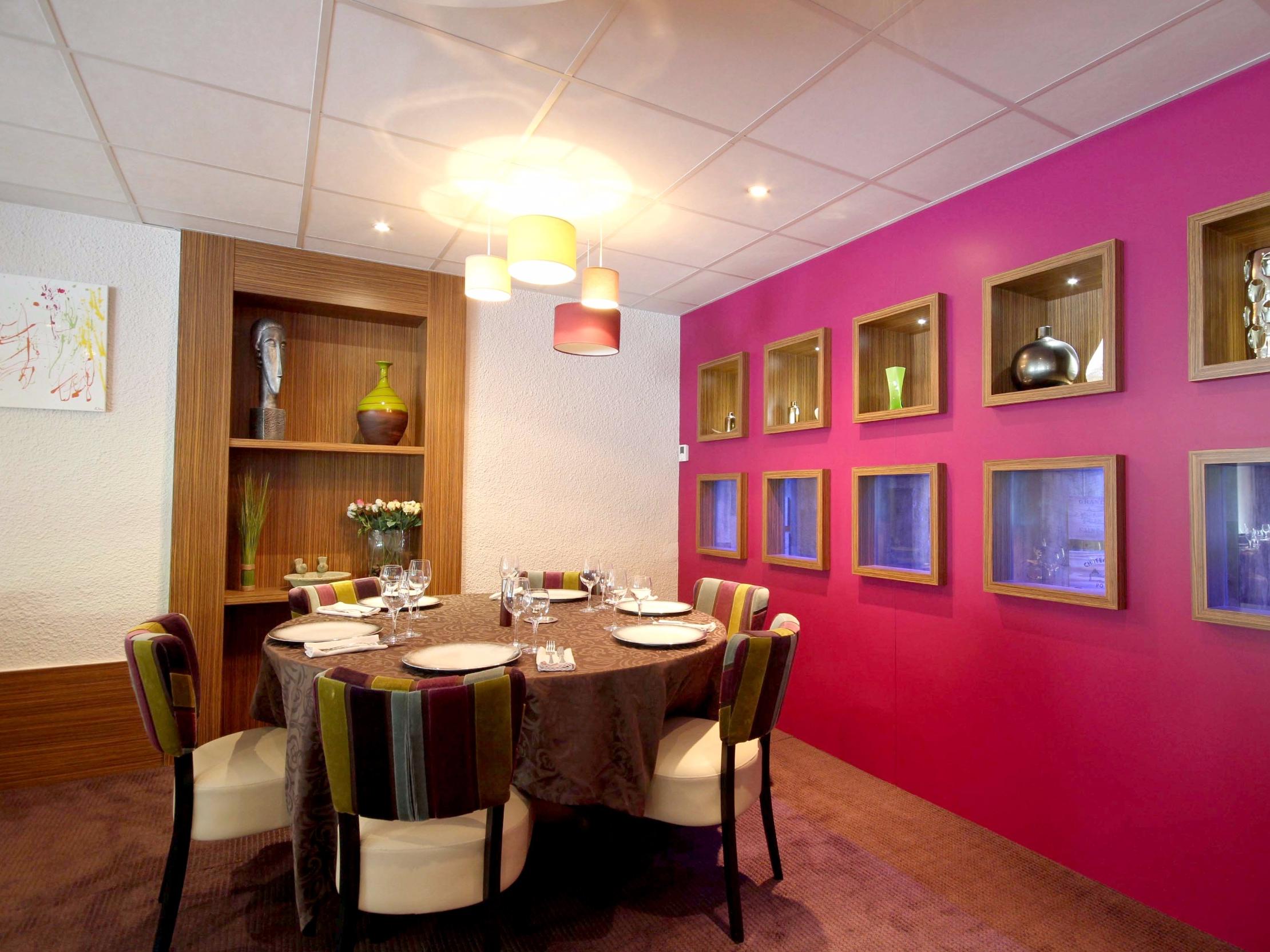 The 'Gourmet Life' Getaway
This package includes for two people : 1 night's accommodation in a double room 1 full breakfast with fresh fruit juice, hot drinks, fresh bread and pastries. Eggs and ham upon request. One Breakfast « extra »: Homemade jam, organic or local products 1 gourmet meal with at least 3 courses: starter, mains and dessert At least 3 Choices for the main course with meat or fish Beverages and cocktails are not included
LE PLUS LOGIS Two glass of cider will be offered.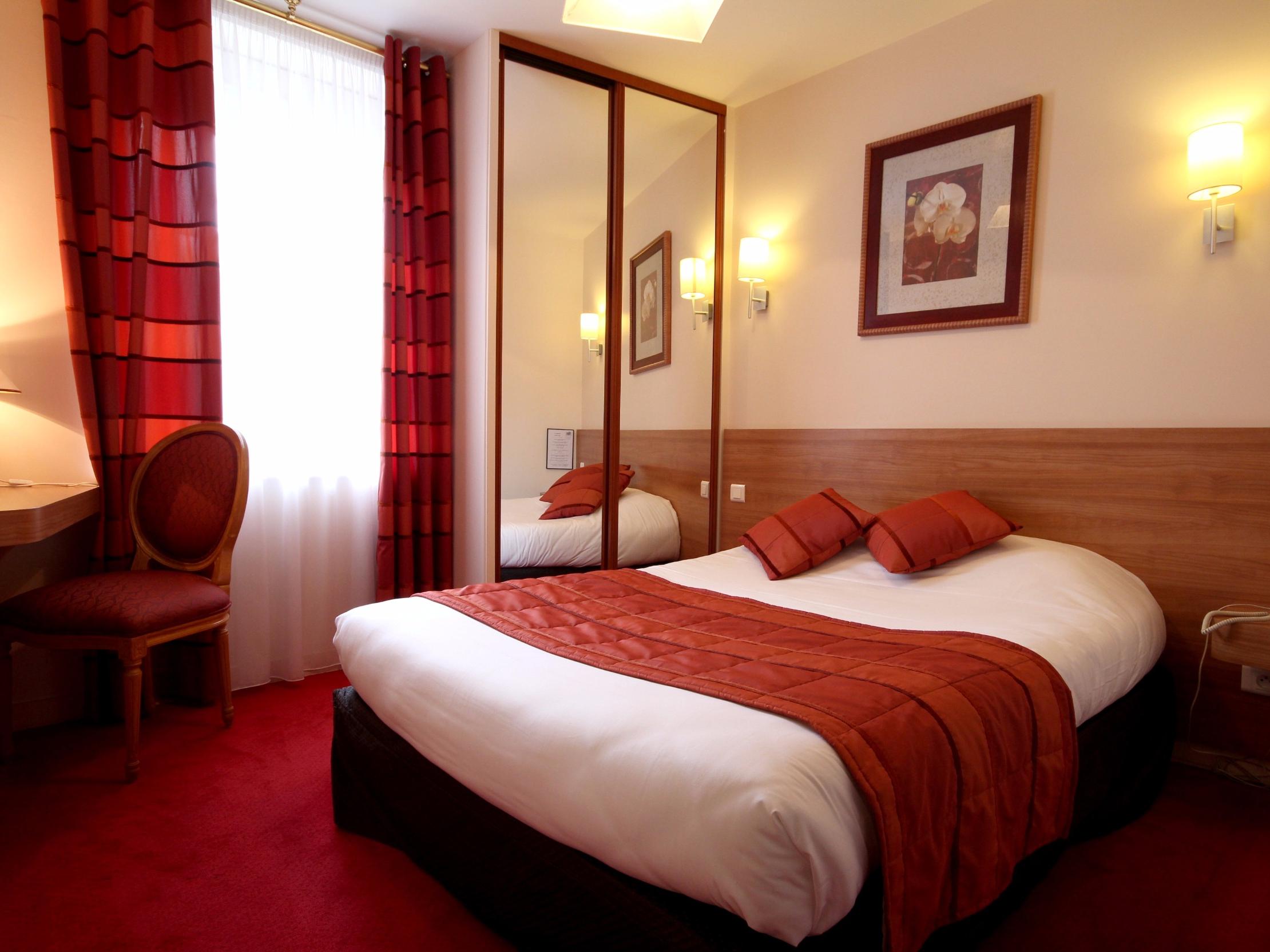 The Romantic Getaway
This stays includes for two people : 1 night's accommodation in a double room Late check-out at 2pm 1 full breakfast with fresh fruit juice, hot drinks, fresh bread and pastries. Eggs and ham upon request. 1 meal with at least 3 courses: starter, mains and dessert At least 3 Choices for the main course with meat or fish Beverages and cocktails are not included
LE PLUS LOGIS Upgrade to a larger room will be offered and Breakfast may be served in your room
61-ORNE - Lower Normandy
FRANCE