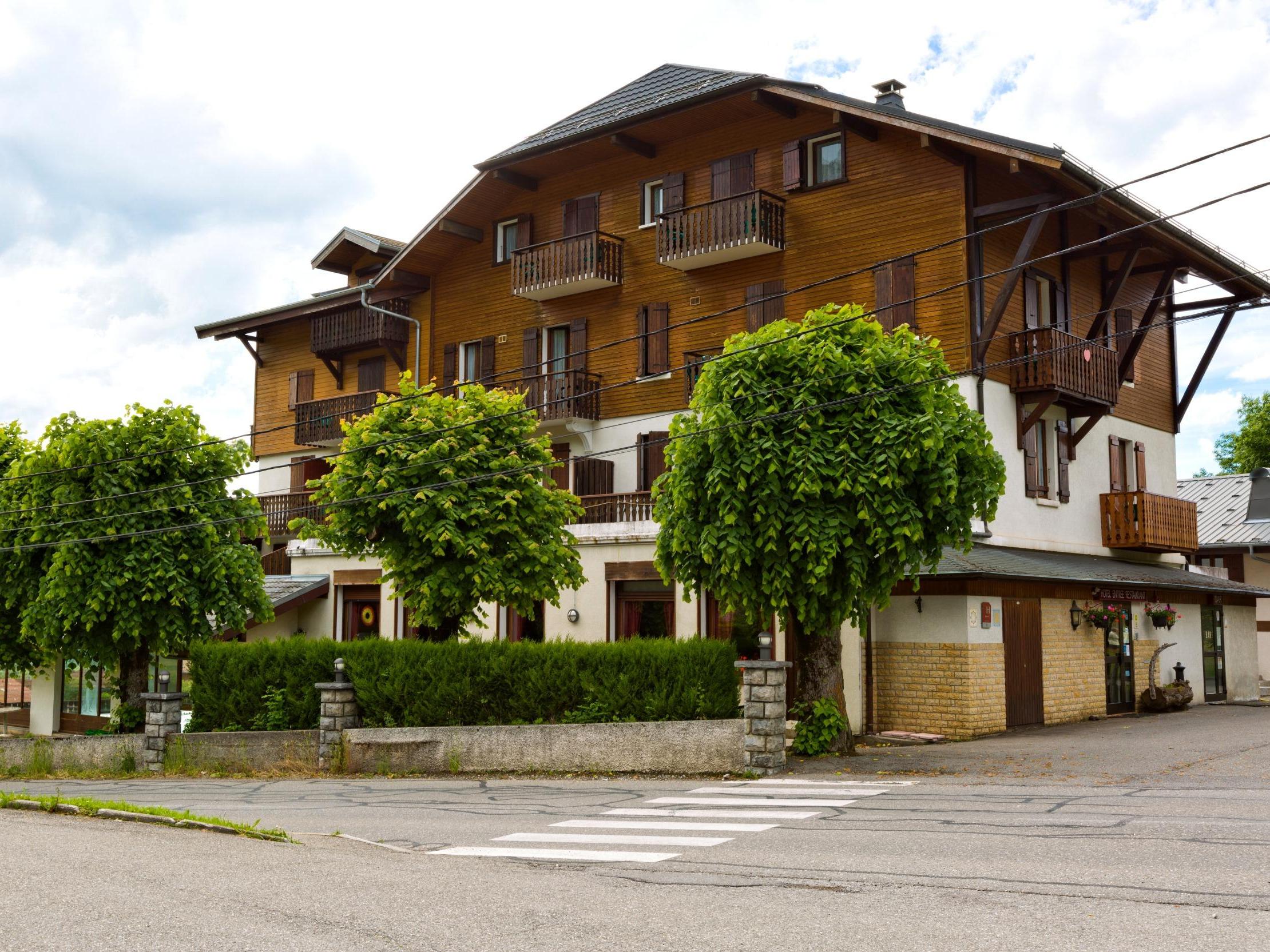 Logis Hôtel Bellevue
3
Le Nouy.
74500
THOLLON LES MEMISES
See on the map
SPA

Bar

Breakfast 12.67 USD/Pers

Arrival and departure

Arrival from 15:00, Departure at 12:00
See more
Your stay at the Logis Hôtel Bellevue
Favourites : Covered pool, sauna and jacuzzi, 10 min from the Evian Masters Golf Club. At the foot of the ski slopes
Michèle et Philippe are pleased to welcome you in their chalet type hotel, decorated in a traditional mountain style, with comfortable and functional bedrooms. The hotel is situated in a very pretty location where summer, winter and cultural activities are numerous, 12 Read more
km only from Evian-les-Bains and 60 km from Geneva. Whether you choose to come in the wintertime and appreciate the snowy environment, or prefer the greenery and blooming setting of the summer, you will enjoy the refined cuisine of the restaurant, the indoor heated swimming-pool, the sauna or the jacuzzi. Reduce

What is a Logis Cosy ?
An inviting, cocooning atmosphere
The hotel facilities and services
The must-haves
Arrival and departure
Departure at the latest at 12:00h
Services
Facilities
Meeting and seminars facilities
Parking & Transport
Accessibility
Certifications and awards
Exterior
Interior equipment
Accepted means of payment
Holiday vouchers accepted
Types of breakfast
Wellness
Massage / Treatments (in cabin)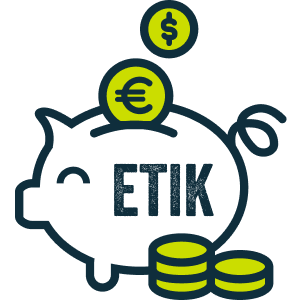 Enjoy the benefits of the ETIK loyalty programme
Discover the advantages
Hide the advantages
A totally free loyalty programme
The opportunity to earn euros, both in the hotel and in the restaurant, from the first euro spent
The possibility to spend your euros in all our hotels and restaurants
Earn up to 5.5% of your stay by booking in this establishment!

Treat your loved ones with our e-cards valid for a stay or for a restaurant meal
Select your dates of stay
Practical information
Access and Directions
Opening Hours
Establishment hours
Monday:07:45 - 22:30
Tuesday:07:45 - 22:30
Wednesday:07:45 - 22:30
Thursday:07:45 - 22:30
Friday:07:45 - 22:30
Saturday:07:45 - 22:30
Sunday:07:45 - 22:30
Arrival and departure
Arrival from 15:00, Departure at 12:00
Closing dates hotel du 20/03 au 06/05 - du 18/09 au 16/12
You will be welcomed by
M. Philippe Vivien
Hotel capacity : 25 Rooms
Spoken languages : English, Spanish, French
Payment methods


Nearby places of interest
Winter sport resort, close to Switzerland and its ski resorts. Near Geneva and its numerous cultural activities. Moutain biking, water sports, hiking, museums, castles and other sites of historical interest nearby.
Our stay ideas

SKIING
The hotel is located less than 400 metres from the ski slopes. There is a storage room for your skis and boots.

MOTORCYCLING
All the equipment to welcome motorcyclists: closed room & dedicated area for cleaning, advice from the hotelier on nearby garages and repair shops.

HIKING
Your accommodation is located a maximum of 2 km from a marked and listed trail. A ventilated room is available for your clothes.

CYCLING
A full range of facilities to meet the needs of cyclists: secure and closed premises, cleaning and drying of clothes, expert advice from the hotel owner on the tours, On request: adapted meals.
Reviews
Total / general mark
9.5
For 2 verified reviews
---
Total / general mark
9.5/10
Reception and service
9.5/10
---
All reviews have been written by guests who have stayed at our properties
Anonyme .
10 / 10
Stay in 07/2021 -
Opinion filed on 02/08/2021
This customer has ranked the hotel without leaving any comment.
Claude K.
9 / 10
Stay in 07/2020 -
Opinion filed on 18/07/2020
Le personnel est toujours aux petits soins avec le client et disponible surtout en cette période difficile.
Frequently asked questions about the institution Logis Hôtel Bellevue
How do I get to the hotel Logis Hôtel Bellevue?
The Logis Hôtel Bellevue establishment is on average very accessible by following this route: From motorways, follow the direction of Thonon, Evian. Once in Evian, drive along the lakeside, until the casino. Take on your right, after the traffic lights and drive up the hill following the direction of Thollon on 12 km approx. Once in Thollon, pass in front of the townhall and post office, keep driving up the hill. The hotel Bellevue is on the lefthandside, opposite the cheese shop.
What accommodation can I book at the hotel Logis Hôtel Bellevue?
Logis Hôtel Bellevue has set up several accommodation packages that you can discover by entering the desired dates
What is the cost of a stay at the hotel Logis Hôtel Bellevue?
The Logis Hôtel Bellevue establishment offers very attractive prices for even more attractive options. The minimum price starts at 87.4 EUR. Just enter your dates for more information about the rates!
Can I park a car at the Logis Hôtel Bellevue hotel?
Parking options are available to ensure better accessibility, subject to availability, for guests staying at the Logis Hôtel Bellevue :
Free Private Car park
Coach parking
Does Logis Hôtel Bellevue hotel have a swimming pool?
Yes, this hotel offers a swimming pool for a fun day out with your children and friends or with your partner. You can find more details about the pool(s) and other facilities on this page.
Are pets allowed at the Logis Hôtel Bellevue hotel?
Yes, your little companions can accompany you during your stay at Logis Hôtel Bellevue.
What languages are spoken by the staff of the Logis Hôtel Bellevue hotel?
For optimal communication and to ensure that all your needs are met, the staff at Logis Hôtel Bellevue is equipped with the language skills to make you feel at home. Languages spoken:
How can I cancel my booking?
Cancellation is possible up to 48 hours before your arrival if your reservation has been made on logishotels.com and on the mobile application Logis Hôtels*,
With one click you can cancel from your booking confirmation email.
If not, please contact the establishment.

*Subject to the hotel's non specific booking conditions, only made from logishotels.com and within the cancellation deadlines in force.
Is the Logis Hôtel Bellevue hotel accessible to people with reduced mobility?
Yes, this hotel has access for people with special needs with facilities and services to make the journey easier and more enjoyable in the case of :
Hotel suitable for the disabled
Has the establishment Logis Hôtel Bellevue put in place hygiene and prevention measures?
This establishment has taken additional measures in accordance with the recommendations of the health authorities to ensure your stay is safe :
Does Logis Hôtel Bellevue hotel have a lift(s)?
This hotel offers a lift(s) for easy access to your room as well as several facilities. More details on the hotel's facilities are available on this page.
Does Logis Hôtel Bellevue hotel have a meeting and seminar room?
Yes, this establishment has a well-equipped space to welcome your partners and clients for your meetings and seminars. Find out more by accessing this page for more information.
What kind of breakfast does the Logis Hôtel Bellevue establishment serve?
The Logis Hôtel Bellevue establishment serves the following types of breakfast:
What are the arrival and departure times at the Logis Hôtel Bellevue establishment?
Check-in at Logis Hôtel Bellevue is from 15:00:00 and check-out is possible until 12:00:00.
What is the average review rating for Logis Hôtel Bellevue?
Earn euros and support our hoteliers
For a week-end or a long stay in Rhône Alps, make your booking in our Hôtel Logis Hôtel Bellevue THOLLON LES MEMISES in just a few clicks. Alone, with your family or with friends for your holidays or a short stay, come and discover the region and relax in Hôtel with all comforts.
scroll to